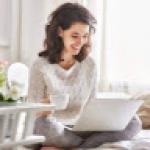 Apr 07, 2021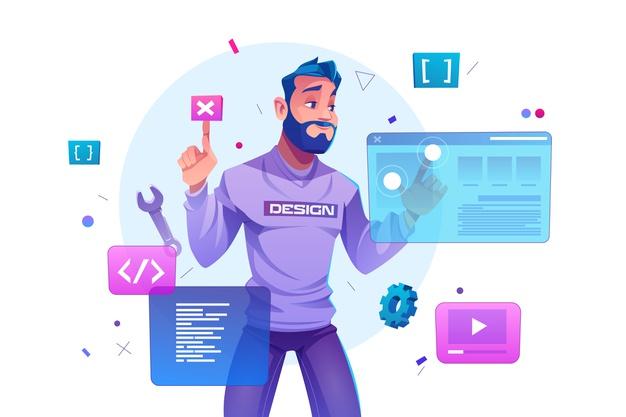 We live at a time when everything you want is merely one click away. Everything you want can be delivered to your front door. Thus, gaining extra knowledge by learning a new course is not difficult or troublesome at all. This article will dive into how you can take a web design course and learn all about web designing from home.
Web design is a term used to refer to the design of a website and how the website appears to the users. Web design is all about enhancing user's experience while using a website. This experience is created and developed by the web designer.
Website Designing at Home Step-by-Step Guide
If you have decided and made up your mind about doing a web design course at home, then here is a step-by-step guide to help you in the process.
Find out an online school where they are providing the course. Go through the course requirements and detailed information about what modules they provide and how they may help you.
Once you find the course that suits you the best, register for it.
For better preparation, read books and blogs based on web design, and you could also watch video tutorials on web design.
Start learning and put in your 100% effort.
You will also have to learn HTML basics, CSS, and JavaScript to help you with your course.
You must learn web design elements such as typography, color scheme, animation and transforms, layout, fonts, responsive design, and graphics.
Learn about wireframing/prototyping.
Learn to use web design tools such as Dreamweaver (web development tool), Photoshop (UI design tool), and Mockplus (prototyping tool).
Work with a website builder.
Design mock websites for practice.
Show your websites to your professor or experts and get critics that you can use to improve yourself.
Create a portfolio.
Website for Online Design Courses
There are several platforms out there, from where you can easily find a course. Some of them are paid, while some are free. You can search for your preferred course at your preferred price point. Some website that offers online design courses are:
Coursera
Class central
Edx
Google Code University
W3Schools
Code Avengers
Udemy
Lynda
Treehouse
Webdesign.
Website Builders
If you want to practice designing websites immediately, as an amateur, a website builder will help you achieve to make your journey easier. Here is a list of a website builder for you to try:
Wix
Web Host Review
Jimdo
ConstantContact
WordPress
SITE123
Types of Websites to Design
Given below is a list of websites that you will learn to develop and might get the opportunity to design in your job field.
Social media websites
Magazines websites
Blogs
E-commerce websites
Landing pages
Portfolio websites
Directory and contact pages
Homepages
Career as a Web Designer
If you decide to pursue a career as a web designer, your main job would be to work on a website's appearance and layout. You will have to use your creativity to plan, build, and maintain websites. It is true sometimes you will need to work on the content of the website too. However, your primary focus would be how to make the website more appealing and user-friendly.
You will have to focus on the colors, images, and fonts you opt to use for a website's appearance. While the layout is all about how you categorize, organize, and structure the website's information. You'll have to make sure the website you design is aesthetically pleasing and engaging for the users and is an adequate representation of the brand and organization the website is developed for.
In the current age and time, being a web designer will help you establish a solid career with many opportunities in the job market. Everyone wants a website now, either for business purposes or for personal use. Hence, you will have plenty of customers to choose from and play with varieties of ideas and plans.
To Conclude
Web designers are becoming more in demand with every passing day. In almost every form of business and other organizations right now, owners want to have their websites. They are always looking for creative and potential web designers to develop their sites. To represent their brand, attract more customers, and make their organization better known.
You can do all of the above if you want to. The first step to making your dreams come true and achieving your goals will have to start learning about web designing. It is as simple as that. Grab your laptop, look up an online school and sign up right now!
Also read about:
Extension or Change of Conditions on Work Permit at a Canadian Port of Entry
Can I Collect Damages After a Minor Auto Accident
Benefits of Learning Management Systems Expert Opinion