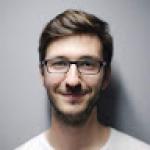 Dec 31, 2020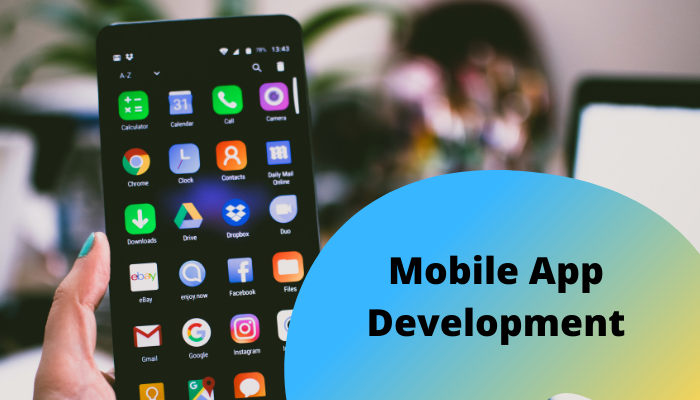 Mobile devices have not only made our personal lives more comfortable but have also transformed industries across varied sectors. Mobility has become one of the most major factors for business success in terms of development, growth, and productivity. Nowadays, online marketing plays a crucial role in the success of any firm. With the increasing competition in the web development sector, each enterprise is expanding its horizon and tweaking up its online platform. This is where websites and mobile applications come into the picture.
Web or Mobile app developers can help a firm build its application or websites from scratch or maintain the existing one. Every business needs a mobile applications development company to get along with the technical aspects of things. You would not be any different standing in the crowd without a custom mobile application. Therefore owning a custom mobile application is one big step for your business to reach the next level and stand apart.
Whether small, medium or large, custom applications suit, every business needs irrespective of the business scale. According to a statistical survey report for 2020, every employer on an average of eight hours per week are saved by using customized mobile applications, and 85% of the business owners believe that it helped them bring additional business revenues.
Now, before we move on to some of the primary reasons why you should choose custom mobile applications for your business, let us get a basic understanding of what custom mobile applications are.
What are custom mobile applications?
In simple words, custom mobile applications are tailor-made apps that create solutions that meet customers' unique needs and keep improving throughout the development process. They help the business in staying relevant in an increasingly dynamic and diverse environment.
Why are these custom mobile apps the standout solution to your business reach problems?
Here is why. Following are some of the prime benefits of having a custom mobile application for your enterprise :
Other applications such as Hybrid apps, web-based apps, and non-custom apps do lie in a budget but end up being inefficient, sluggish, and do not bring the kind of result you want them to have across various platforms. These applications cannot fulfill all your requirements and might end up confusing your customers regarding their user flow and overall user experience. The efficient factor is a necessary element for brand visibility in the digital space. Therefore, you would want an application that fits both your and your customer's needs.
Custom apps are developed and designed to manage more than your projected volume of data. This factor helps the applications to scale up in times of need. This also ensures that your customers get an outstanding and fluid experience from the very first use.
On the other hand, with the third-party apps, you are decelerated by the limitations of those platforms in the case of volume and UI. Moreover, when facing today's volatile customer market, it is essential to have a custom made an application that is scalable and well designed.
We all agree when we talk about the necessity of data security and protection. When you rely on a non-custom application built on specifications provided by other platforms, it is possible to lose your data anytime. They do not offer the level of security your business data requires. However, with custom and native applications, your data adheres to stringent OS provider platform requirements that are incredibly secure.
The most significant element of owning an application is its user experience. If you are willing to have a low churn rate for your application, the interface must suit user demands. In this case, you can rely on a mobile applications development company where they conduct user surveys and make modifications repeatedly to make sure your users get the best experience and fluidity.
Custom made apps make sure that they run on any given platform that the user might throw at them. They provide possible user interaction, excellent communication opportunities, and re-use existing resources where you do not have to worry about migrating to an entirely new backend.
With the native applications, it is possible to accumulate as much metadata as possible to power your analytics. This gives your user a picture of how you understand and value them. Moreover, you will be updated about their preferences and will make user-centric business decisions.
A tailor-made approach can help you design the app exactly the way you want it to be, to reflect your best brand identity and results in high visibility and communication. An application is the representation of the online reputation management of the company. Hence, it is of utmost importance to keep it positive among your customers.
Ease of maintenance and distribution :
Since the entire platform is custom designed based on your requirements, you get an exact, concise code that is easy to debug and maintain by the developers.
On top of that, it will also ensure your users have the best version of your app by pushing updates faster.
CONCLUSION
Although building a custom made an application for your business might seem time-consuming and cumbersome. Still, with the help of a good mobile applications development company, you can ground faster than you imagine. They already have the experience and technical insight to transform your needs into reality. So, it's time to get a custom made an application for your business and reach greater opportunities to stand best in the web development industry.
Also read about:
Self IMPROVE YOUR LIFESTYLE FOR 2021
10 ways to increase your Youtube channel
How to Get Followers on Twitter